Back
Which Shopify Pricing Plans will be best for you?
Written by: Rinal Rangani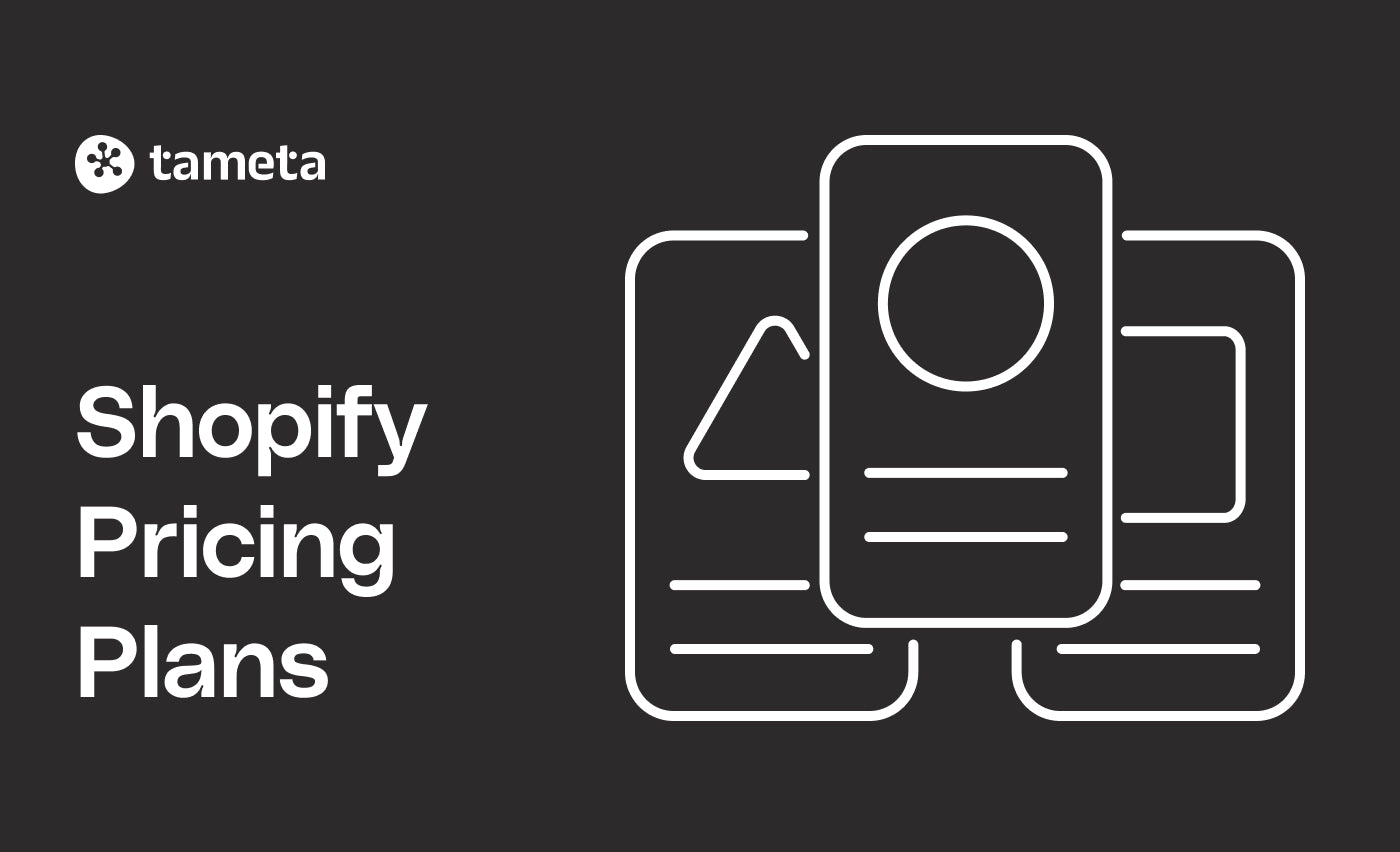 If you're considering Shopify as your E-commerce platform, you're probably wondering which plan best suits your needs. With five distinct pricing options, each offering a unique set of features, determining the ideal choice can be daunting. Moreover, selecting the most cost-effective plan requires careful consideration of not only the base price but also the impact of transaction rates and additional expenses like Shopify Apps, the Shopify point-of-sale (POS) system, and Shopify Payments.
To help you make an informed decision, this comprehensive guide delves into the intricacies of each Shopify pricing plan and highlights crucial additional costs worth your consideration, empowering you to find the perfect fit for your e-commerce journey.
Overview of Shopify's Plans
As economic uncertainty looms, Shopify stands as a beacon of value and reliability. The platform has consistently delivered exceptional features and services, empowering businesses to thrive amidst challenging times. Shopify's unwavering commitment to innovation and customer satisfaction makes it an invaluable partner for businesses of all sizes.
Title
Basic shopify
Shopify
Advanced Shopify
Shopify Plus
Monthly Price

$29

$79

$299

$2000

Products

Unlimited

Unlimited

Unlimited

Unlimited

Staff Account
2
5
15

Unlimited

Transaction Fees

2.0%

1.0%

0.5%

0.25% or less

Shopify POS

Included

Included

Included

Not 

Included

Paid Annually

25%

25%

25%

N/A
How Much Is Shopify?
Shopify offers a variety of pricing plans to suit businesses of all sizes, with standard services like 24/7 customer support, automated product order management, and inventory updates included across all plans. Higher-tier plans provide additional features such as expanded staff accounts, advanced reporting, and enhanced security measures
Comparison of Shopify Pricing Plans
Besides reporting tools, there are subtle variations in the number of staff accounts, shipping discounts, and inventory locations offered by each Shopify plan. Let's lay down the foundations for understanding before getting into the nuances of Shopify plans.
To make choosing a Shopify plan easier, think about answering the following questions concerning your store:
What is the sales revenue each month for your store?

How many members of the team need frequent access to the store?

To what level does your operation require data analysis?

Does your clientele come from all around the world, or is it only local? If you operate internationally, how do you handle import taxes and various currencies?

Can you handle the tasks manually, or are eCommerce automation needed?
Let's take a closer look at every Shopify pricing plan.
Exciting Shopify Offer
All for Just $1/month (Rs. 20 /month) to Start Your Online Business! Take advantage of a hassle-free 3-day trial offer from Shopify; no credit card is needed. After the trial, decide on a strategy to advance the growth of your store.
Monthly price reductions are available when starting with Shopify Basic and choosing an annual payment plan. During the trial, set up Shopify Payments, have complete access to store administration capabilities, and get your store ready.
All of your progress is kept automatically in case you choose to go live with Shopify.
Additional Costs to Consider with Shopify
Running an e-commerce business entails more than just the base website plan. It's essential to be aware of the supplementary expenses and charges that may apply to your Shopify venture. Here are some of the extra elements and costs you should take into account.

Apps:
Shopify's ecosystem includes a vast selection of third-party apps available through the Shopify app store, boasting over 6,000 different apps. The prices and functionalities of these apps can vary significantly. For instance, you can find a free app that enables direct customer-business communication via Apple Messages, while another app geared towards enterprise-level product sourcing and supply chain management may charge $299 per month.

Domain Name:
If you require a domain name, you can register one through Shopify. Domain name services start at $14 for a 1-year registration. To check if your desired business name is available, visit Shopify's domain name page.

Email Hosting:
Shopify offers email hosting services, allowing you to use templates for email campaigns without the need for coding. This feature permits you to manage your email marketing campaigns directly on the Shopify platform. The first 10,000 emails can be sent for free each month. Beyond this limit, you'll be charged $1 for every additional 1,000 emails sent, a cost that is often justified by the benefits. Additionally, you can explore email hosting with Shopify via their free trial offer.
Conclusion

Tameta Tech hopes this research has helped you better comprehend Shopify's monthly payment schedule.

Let's review Shopify's pricing structure, which includes three main monthly price plans that range from $29 to $299:

The Shopify Basic Plan is perfect for small enterprises.
The Shopify Plan is Ideal for businesses that are growing quickly.
The Advanced Shopify Plan is designed for companies that have high growth objectives.

If you're committed to creating a successful online store and are looking for a solid e-commerce builder, Shopify is a great platform to assist you in reaching your goal.
Stay Ahead of the Industry
We'll keep you updated with latest tips and trends