New Shopify Store?
New Business

Launch online powerfully, affordably, and effortlessly.

Emerging Businesses

Scale your brand with flexibility and affordability.

Small and Medium-sized Businesses

Growth-oriented solutions without breaking the bank.

Established Brands

Customise and succeed with budget-friendly excellence.
What's Cooking in our Shopify Store Recipe?
Responsive Design
Seamless experience across all devices.
Easy Customization
Tailor your store, no coding required.
Secure Payment Integration
Safe and hassle-free transactions ensured.
Inventory Management
Efficiently track and manage stock.
SEO Optimization
Boost visibility, reach your target audience.
Marketing Tools
Drive sales with built-in marketing features.
Analytics and Reports
Gain insights, make data-driven decisions.
24/7 Customer Support
Expert assistance whenever you need.
Scalability and Growth
Grow your business without limitations.
All this starting at $2,999 for a new shopify store.
Let's talk
Petwarehouse.shop
Local store to Nationwide delivery!
Petwarehouse, a small upcoming pet store in Bangalore with a vision to scale up, has transformed their business with Tameta and is now sailing with 5 offline stores and are making deliveries across India from their Bangalore warehouse!
Offline store integration.
Custom design.
Complete SEO setup.
Shipping & payment integration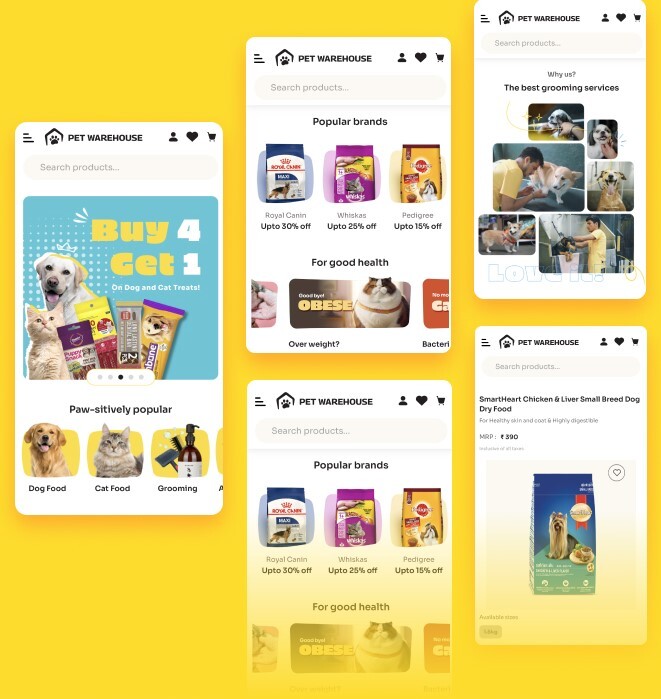 Thesamestyle.com
Owner recovered from Online Fashion Venture.
The fashion brand, renowned for its cutting-edge style and dedication to quality, experienced a remarkable 15-fold surge in orders, online sales skyrocketed by an impressive Rs.0 to Rs.1.2M/month in just 10 months.
Logo and Branding
Digital Marketing
Marketing & SEO Reach
Custom Design & Consultation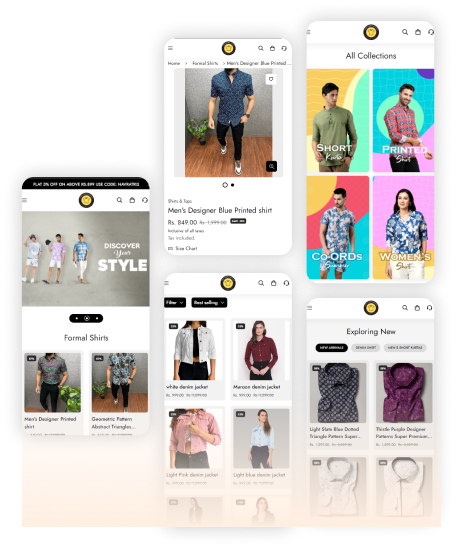 Why Work with Tameta?
Shopping for the right team is like finding the perfect pair of shoes, and we're the ones that fit just right!
Budget Buddies
We Maximise resources with Budget Brilliance
TechTailors
Crafting Tech Solutions for your growth curve
Extended Family
Consider us your E-commerce family
Personal Advisors
Your Expert Friendly Neighborhood Advisors
Marketing Magicians
We Market your Masterpieces to Lock eyes
Expert Experience Guys
Exceptional E-commerce Journey Assurance
Frequently Asked Questions
The cost of creating a Shopify store with Tameta depends on the package you choose, starting from our budget-friendly Starter Package (Starting at just $2999). Get in touch with us for a customised quote that aligns with your requirements and budget.
Absolutely! We provide expert support for integrating third-party apps and plugins that enhance your website's functionality and customer experience. Our team will guide you through the process and ensure seamless integration.
The setup time for your Shopify store depends on the complexity and customization level. For the Starter Package, it usually takes around 3-4 weeks, while the Premium Package may require a bit more time due to extensive customization.
Yes, with our Global Package, you can reach customers in multiple countries and cater to a global audience. Expand your business horizons and tap into new markets worldwide.
Yes, we offer SEO optimization services to enhance your website's visibility and rank higher in search engine results. Our team implements best practices to drive organic traffic and boost your online presence.