Customise your Shopify theme,
or build a Unique Store from Scratch.
Our design wizards are here to help you envision your ideas, in the best way possible.
Get your Custom Solutions tailored for just 15$/Hr.
Customisation is Key.
We've got you covered on that.
New Business

Tailored to your new business needs.

Existing Stores

Custom Unique Experiences to your Loyal Customers.

Small and Medium-sized Businesses

Stand out with Unique Features.

Established Brands

Custom Solutions for Industry Thought Leaders Defining their business.
We offer Tailored Features for all your Custom Needs
Custom Shopify UI/UX Design
Wow factors that are based on Customer-Centric Solutions.
App Development
If you don't find it, we build and integrate it on Shopify!
Third-Party Integrations
Shipping, Marketing, CRMs, Payment, you name it and we provide.
Migration Services
Legacy to modern scalable platform.
Dedicated Shopify Design & Development
Dedicated EComm Engineers as your extended team
Management and Tweaking Services
Ongoing support, continuous optimization.
All this starting at $15 for a new shopify store.
Let's talk
Petwarehouse.shop
Local store to Nationwide delivery!
Petwarehouse, a small upcoming pet store in Bangalore with a vision to scale up, has transformed their business with Tameta and is now sailing with 5 offline stores and are making deliveries across India from their Bangalore warehouse!
Offline store integration.
Custom design.
Complete SEO setup.
Shipping & payment integration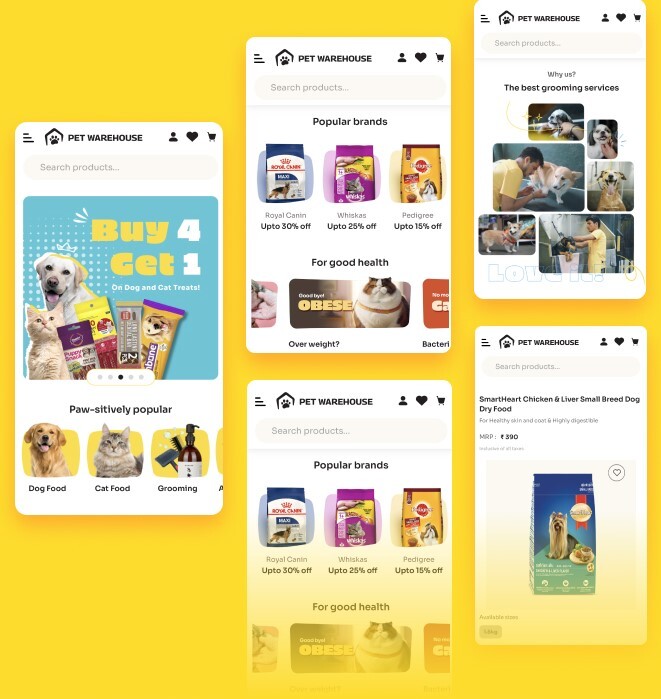 Thesamestyle.com
Owner recovered from online fashion venture.
The Same Style as a fashion brand synonymous with trendsetting apparel and accessories, known for its unique style and commitment to quality. The business soared to astonishing heights, witnessing a 15-fold increase in orders, and online sales skyrocketed by an impressive Rs.0 to Rs.1.2M/month in just 10 months.
Logo and Branding
Digital Marketing
Marketing & SEO Reach
Custom Design & Consultation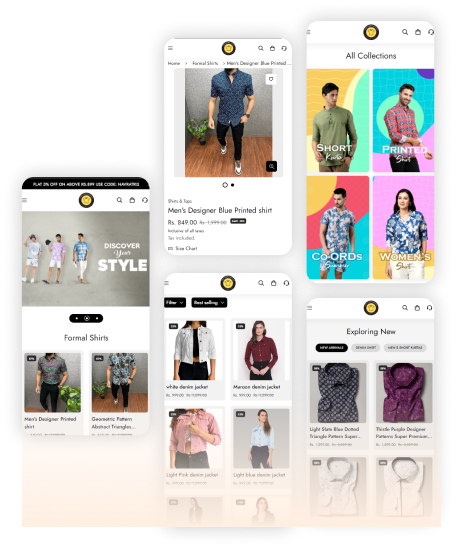 Manjunath Reddy
Tameta helped us with POS, multi-stores, email promotions and connecting every customer touch point into shopify making it easy to scale the business nation wide.
View Case Study
Why Work with Tameta?
Shopping for the right team is like finding the perfect pair of shoes, and we're the ones that fit just right!
Budget Buddies
We Maximise resources with Budget Brilliance
TechTailors
Crafting Tech Solutions for your growth curve
Extended Family
Consider us your E-commerce family
Personal Advisors
Your Expert Friendly Neighborhood Advisors
Marketing Magicians
We Market your Masterpieces to Lock eyes
Expert Experience Guys
Exceptional E-commerce Journey Assurance
Frequently Asked Questions
Yes, with our Premium Package, you can have a fully customised design that reflects your brand's identity and objectives. The Starter and Global Packages offer a selection of predefined templates, and we can mildly customise them to align with your brand.
Absolutely! We provide expert support for integrating third-party apps and plugins that enhance your website's functionality and customer experience. Our team will guide you through the process and ensure seamless integration.
Yes, with our Global Package, you can reach customers in multiple countries and cater to a global audience. Expand your business horizons and tap into new markets worldwide.
We provide comprehensive training on managing your online store, including data entry techniques, marketing campaign management, and handling customer inquiries. Our user-friendly platform empowers you to efficiently manage your store.
Yes, we offer SEO optimization services to enhance your website's visibility and rank higher in search engine results. Our team implements best practices to drive organic traffic and boost your online presence.